The China International Medicinal Equipment Fair (CMEF) was launched in the year 1979 and is held twice every year, once in spring and the other in autumn, including exhibitions and forums. After more than 40 years of self-improvement and continuous development, it stands as China's largest and most professional medical fair, boasting an unprecedented number of participants.
The fair widely covers more than ten thousand products, including smart healthcare and wearable equipment, medical optical and electro-medical devices, and services including medical imaging, medical examination, in-vitro diagnostics, and hospital construction.
As of now, more than 7,000 medical device manufacturers from over 30 different countries and regions have annually exhibited their products and services with us at the CMEF. For trading and exchanging of medical products and services, about 2,000 specialists and talents and almost 200,000 visitors and buyers, including government procurement agencies, hospital buyers, and dealers from over 100 countries and regions, gather at the CMEF.

Meanwhile, the CMEF has established a series of highly influential sub-brands in the medical field, which includes the International Component Manufacturing and Design Show (ICMD), CMEF Congress, CMEF Imaging, CMEF IVD, CMEF Indonesia, CMEF Beijing, the Intelligent Health China, and the Beijing International Rehabilitation and Personal Health Show. The establishment of these sub-brands has brought much success to the industry with intelligent medical equipment.
New Products Coming
We are delighted to have the opportunity to showcase our new products to our esteemed customers during the exhibition.
For instance, our Portable ECG Monitor, which can be held in both hands like a smartphone, enables users to easily and joyfully monitor their electrocardiogram (ECG) for daily health tracking.


One device for all your contraception/family planning needs.
The only reusable digital pregnancy test on the market that combines pregnancy and ovulation detection, providing a comprehensive solution to address customer concerns. Use it and fall in love instantly.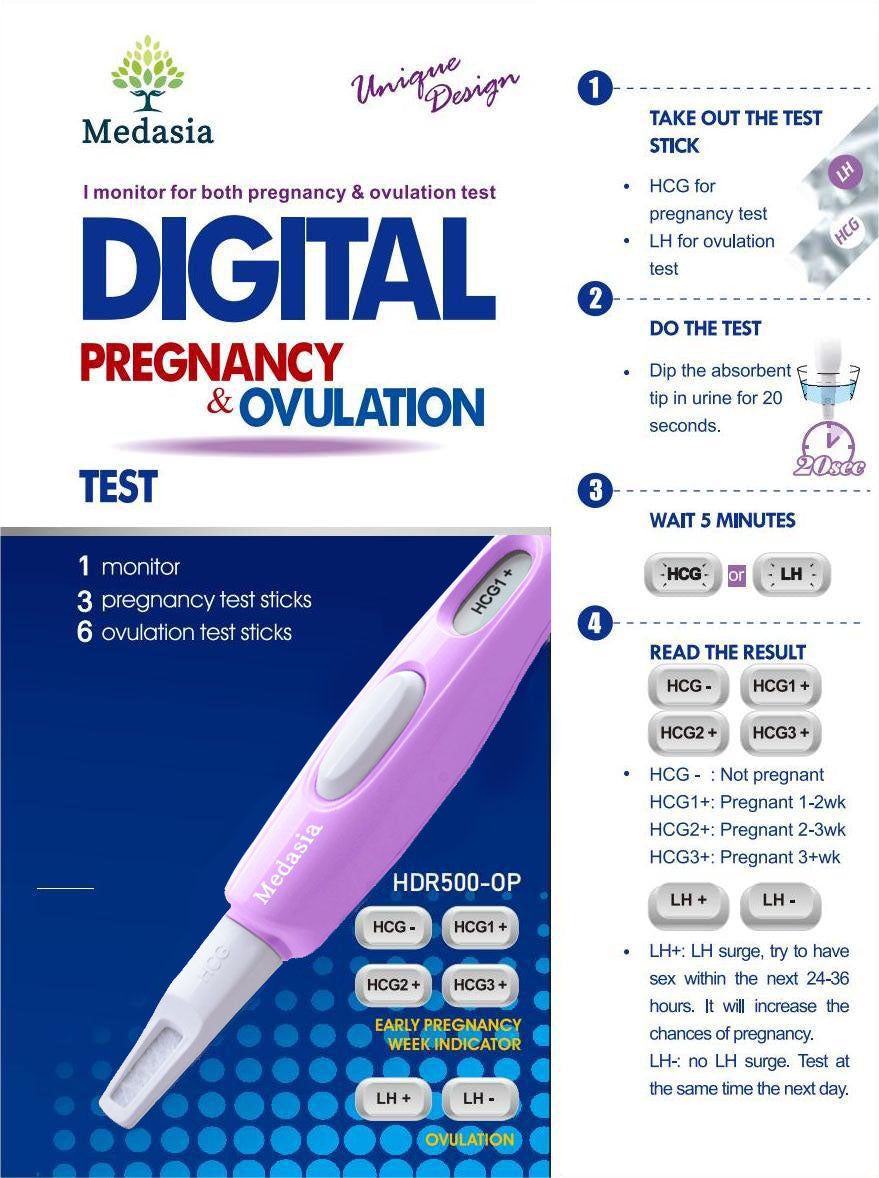 Say goodbye to frequent hospital visits and laboratory equipment, and say hello to the ultimate convenience, MPM-101 Cholesterol Meter. It is the best choice for a home self-test or clinical test,your customer need it!

The positive responses we have received further affirm the quality and innovation of our products. 
For inquiries about upgrading to our latest products, please contact insights@medasiagroup.com.
Forum and Summit
During the CMEF exhibition, a wide range of forums and conferences were held non-stop, offering attendees the opportunity to witness cutting-edge technology demonstrations and engage in business exchanges. For example, Omron shared their methods and case studies in exploring the Chinese market.
Omron has achieved a significant milestone by successfully entering the pilot fee-based program for their home blood pressure monitoring service in Shanghai's healthcare system. This is an important step for Omron's products to enter the Chinese healthcare insurance system, bringing significant sales and revenue, which serves as a valuable reference for industry peers.
Additionally, Omron highlighted the development and importance of their Home Blood Pressure Monitoring (HBPM) technology. The Omron Plus application not only supports pairing and communication with the blood pressure monitor but also offers comprehensive data visualization, family member management, regular reports, and features like point accumulation and gift redemption.
Long-term home blood pressure monitoring helps monitor fluctuations, identify morning/nighttime hypertension, evaluate the effectiveness of medication, and prevent cardiovascular risks in hypertensive patients.

Discussions were also conducted on the prospects of artificial intelligence (ChatGPT) applications in the medical field.
As artificial intelligence (AI) continues to advance, the potential of ChatGPT in the healthcare field is poised to grow even further. Integration of ChatGPT with digital health platforms and robotics holds promise for revolutionizing remote patient monitoring, telehealth services, and even robotic-assisted surgeries.

Beyond clinical applications, ChatGPT can also find its niche in healthcare-focused podcasts and LinkedIn groups. It can provide valuable insights, answer questions, and foster collaboration among industry experts.

Looking ahead, healthcare systems will undoubtedly witness new use cases and advancements. It is essential for healthcare professionals to stay informed about these developments and explore how AI-powered tools like ChatGPT can enhance their practices and improve patient care.

Applications and demonstrations of medical robots in orthopedic and neurosurgical procedures were showcased, among many other exciting presentations that captivated attendees' interest.
Thank You For Meeting
We are immensely grateful to our international friends who overcame various obstacles, including visa and distance challenges, to warmly engage with us and delve into meaningful conversations.

Once again, we extend our heartfelt gratitude to all the visitors and partners who made our experience at CMEF2023 truly remarkable. Your unwavering support and enthusiasm are immeasurable, and we eagerly look forward to collaborating with you in the future.
Subscribe MedInsights
Subscribe MedInsights
Subscribe MedInsights
Subscribe MedInsights
Subscribe MedInsights